With 23 years experience, and 4 children of my own, I am used to working with families of all sizes, and my approach varies, depending on the number of people in your group.
The natural settings of Cape Cod offer many opportunities for photos you'll treasure.
For clothing suggestions and other recommendations to help you prepare for a successful portrait, go to the FAQ page.
For Pricing go to our Family Portraits Pricing page.
Basic Family Photography
When we do portraits of families of under 18 people, we'll offer to capture not just the entire family group, but also a variety of additional shots such as individual portraits of children, couples, and combinations of Grandparents with children, all the girls, all the guys, etc. Dogs and horses are welcome, too!
After the important posed portraits are taken, we can take candid shots of young children playing in the sand or surf.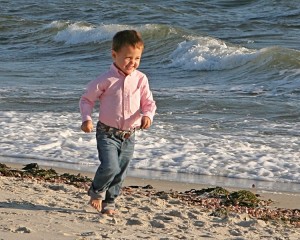 Large Family Photography
Whether your extended family is only together on rare occasions or every weekend,
a family portrait on location is a great way to preserve this moment in time!
We will photograph the largest group first, then break it down to smaller family groups, just children, children with grandparents, or any other groups, couples or individuals you may want.
As the light softens in the evening, we may regroup the entire family again for a second pose option.
Bring along the family dog, and be sure to plan coordinated clothing for the best results.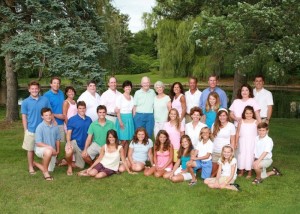 29 people/Ocean Edge Resort- AM
The Selection Process
Viewing your images- The Studio Viewing Session
You will be invited back to the studio the next day, or when you have an hour,  to view your edited images with valuable input from the photographer about which are the best images and what can be done to enhance and display them. At that time y ou should be prepared to purchase prints from a selection of popular packages offered.
see Family Portrait Pricing page – After which you may add to your package at reasonable reprint rates.
All print prices include retouching and 8×10's and larger include mounting to a backboard and lacquer surfaced for protection against moisture and UV light.
Retouching, framing, shipping, and other services
We provide  photo retouching, framing and shipping, and the finished products will be delivered within a few weeks after your session.
We offer online proofing (30 days) with the minimum purchase of a Full Print Package. Your family beach pictures will be delivered promptly, 2-3 weeks after you place your order!