Our team of experienced photographers and assistants work together to offer an effective coverage for your event or portrait session providing support with lighting and assistant photographers as needed.
Susan Crowley is owner and primary photographer at Monomoy Photography.
As a trained, certified Professional Photographer, Susan is proficient in the use of natural light, off-camera lighting techniques, and posing styles that produce professional and authentic images. She strives to make portraits and capture candid images that relate the Cape's relaxed and casual atmosphere keeping the posing fun and easy, respecting the time and dignity of her subjects. With over 20 years of experience covering weddings and events she has the unobtrusive style that people look for.
Susan is also an accomplished artist, with years of
experience in the craft of retouching, digital body sculpting, and photo restoration, portrait enhancement & painted effects.
As a wife and mother, Susan works well with families, students and young children, and has personal experience with special needs children.

Professional Biography
Kelsey Airviews, Customer Service; B&W film Development & Print making; Mounting & Framing; Studio Manager- Chatham, Massachusetts 1977 – 1985
Colby Photo Supply, Customer Service; Print Retouching; Camera sales – Hyannis, Massachusetts 1987 – 1991
Founded Clemence Photography, Studio owner/Photographer – East Harwich, Massachusetts 1989 – 2013
Earned the designation Certified Professional Photographer in 2012 in Atlanta, Georgia
Rebranded the company as Monomoy Photography June 2013 to present.
Susan has photographed over 500 weddings, hundreds of family portraits and high school seniors, School Pictures at The Harwich Middle School in 2005, annual School Pictures at Rocking Unicorn Preschool in Chatham, and stays current in this evolving industry through courses offered by the New England Institute of Professional Photography and the national and regional professional associations, and by partnering with professional color labs and album companies. The designation of Certified Professional Photographer in 2012 is determined by experience, exam and image submission by the Professional Photographic Certification Commission and through Professional Photographers of America in Atlanta, GA. The certification was renewed in January 2017 through continuing education credits.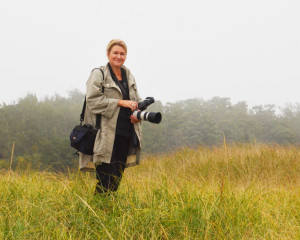 Professional Association Memberships:
Professional Photographers of America; Professional Photographers of Cape Cod; Harwich Chamber of Commerce; National Federation for Independent Businesses; National Association of Professional Women